vvv
Showcase Winemakers We have Featured
In alphabetical order - visit their websites at the following links
For ideas of past menus click here!
vvv
vvv
Create Your Own Winemakers dinner menu
If you want to have your own wine maker dinner for a group, choose from the different courses from the extensive list of menu items then call us for details. A minimum of 16 people is required for your own group event.
vvv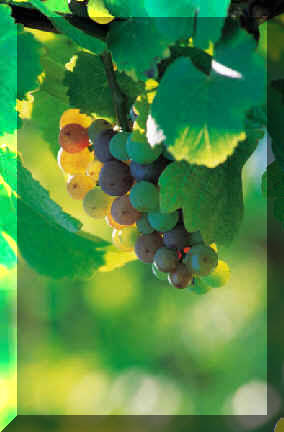 vvvvvvvvvvvv
|| Rates || Suites || Rooms || Summer Theater || Other Specials || Home ||
vvvvvvvvvvvv
Dinner Series
by special appointment only
Relax and enjoy Leavenworth's finest wines and cuisine
Create Your Own group Winemakers dinner menu
Haus Rohrbach in partnership with Cascade Catering and our local wineries presents......
The Wine Makers Dinner Series
Sample the best of wines being made by our local wineries. A series of dinners have been created that compliment the bouquet of the wines of each vineyard. The meals are being prepared by none other than Leavenworth's best and most re-noun Master Chef, Leopold Haas. Master Chef Haas has prepared a menu for each winery that compliments the wine's flavor and enhances the dining experience of elegant European cuisine. These dinners are designed to showcase the wonderful wines being crafted in Leavenworth and the Central Columbia basin. Dinner will be served at Haus Rohrbach overlooking the beautiful Leavenworth Valley which is spectacular in early spring with the spring flowers.
Born outside Salzburg Austria, Leo learned to cook in his homeland, and then honed his craft for Sheraton Hotels International. His education took him to Africa, the Middle East and finally Guam, where he met his wife, Terri, a native of Reno, Nevada. After running a restaurant on the island of Guam for a few years, the couple moved to Washington in 1996. One day they happened across Leavenworth, and opened for business a short time later. For Leo, it's been a return to his roots. For food and wine enthusiasts, it's an opportunity to savor local wines and European cuisine without the plane fare.
Dinner is typically $60 per person which includes wine with each course, dessert and for these special events there will be 15% savings on your lodging.
Education on Washington's Wine industry - free!!
We have dinners scheduled throughout the summer months. We also have some wonderful Summer Theater Dinner packages for summer months for groups. Please visit our website regularly or call for more information on the wonderful menu selections and future events we are creating in special celebration of 30 years of Haus Rohrbach Pension!
| Rates || Suites || Rooms || Summer Theater || Other Specials || Home ||
vvvvvvvvvvvv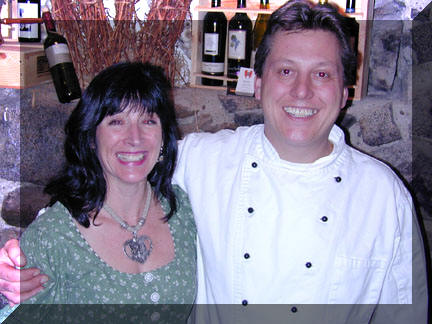 Leo and Terri Haas
Owners, operators and artists of fine food and service at
vvvvvvvvvvvv
Washington Wine Commission's website that summarizes some very impressive facts... past and present.
A new wine region has appeared amongst the rivers, lakes and mountains of North Central Washington... its the Columbia Cascade Wines and Wineries of the Columbia Cascade Winery Association!!
Other Wine links: Wines Northwest
MSNBC Articles about Washington: MSNBC
vvvvvvvvvvvv
Other Upcoming Local Wine Events
vvvvvvvvvvvv
|| Rates || Suites || Rooms || Summer Theater || Other Specials || Home ||
vvvvvvvvvvvv