vvvvvvvvvvvv
If you have reached this page it is by special invitation for a Customer Appreciation Dinner engagement in thanks for your many years of support!
Relax and enjoy Leavenworth's finest wines and cuisine
Sample the best of wines being made by our local wineries. A dinner has been created that compliments the bouquet of the wines of local vineyards. The menus feature dishes by none other than Leavenworth's best and most re-noun Master Chef, Leopold Haas. These dinners are designed to showcase the wonderful wines being crafted in Leavenworth and the Central Columbia basin. Dinner will be served at Haus Rohrbach overlooking the beautiful Leavenworth Valley which is spectacular in early spring with the spring flowers.
This dinner is being offered to select guests for free as our way of saying thanks for supporting us for so many years.
We have invited the guests that we have found to be the most gracious and considerate of others and that enjoy Haus Rohrbach for what it is. We are convinced you will enjoy an evening of enjoyable conversations with others that have been coming to Haus Rohrbach Pension over the last 38 years!
Evening attire will be semi formal for a relaxed, yet classically sharp, evening to long remember. There may possibly be some after dinner entertainment by Carol and Mike sharing their favorite Innkeeper stories.
vvvvvvvvvvvv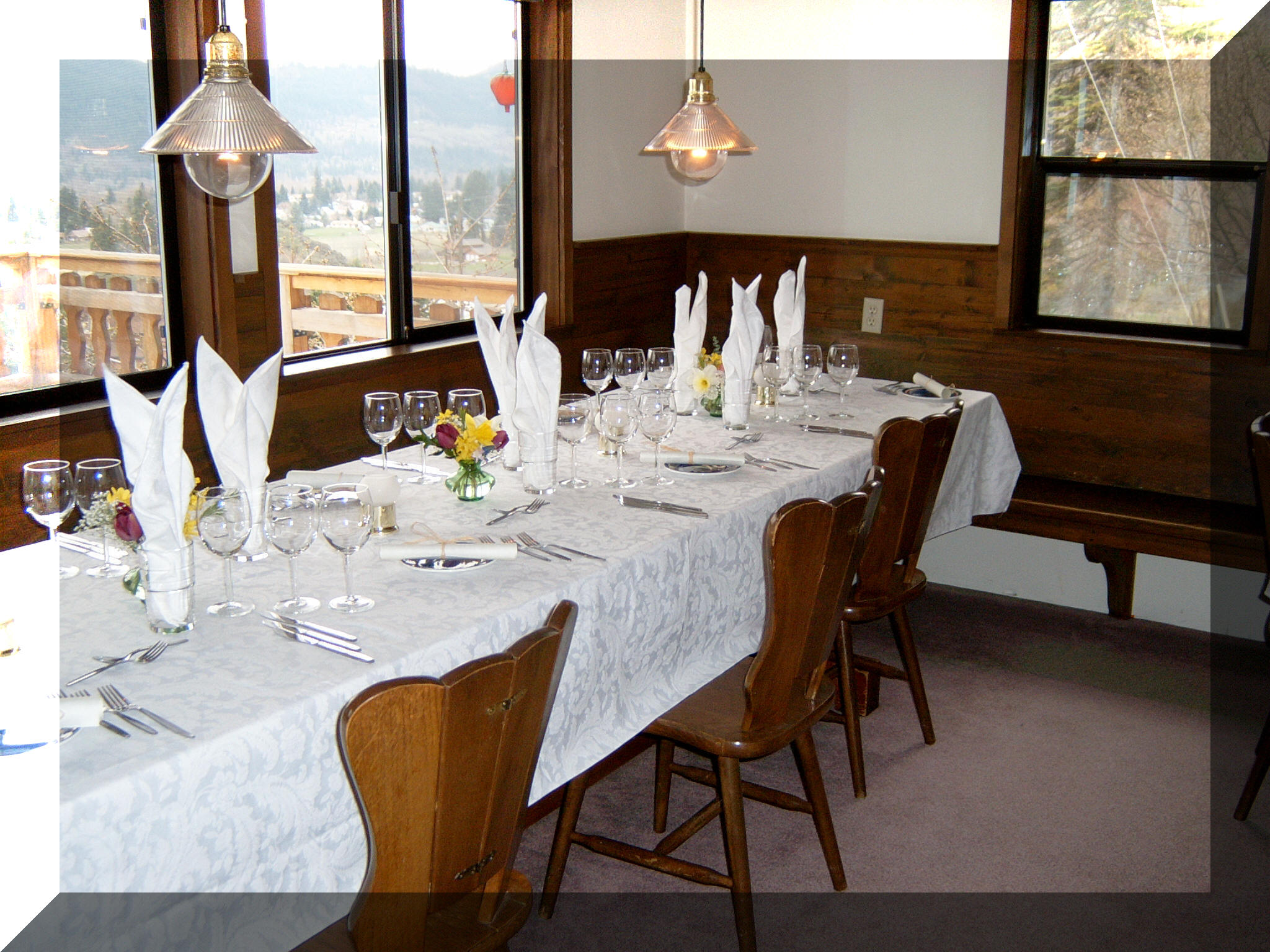 A new wine region has appeared amongst the rivers, lakes and mountains of North Central Washington... its the Columbia Cascade Wines and Wineries of the Columbia Cascade Winery Association!!