Haus Rohrbach's Wine Makers' Dining Experience
|| Rates || Wine Dinners || Suites || Rooms || Home ||
vvvvvvvvv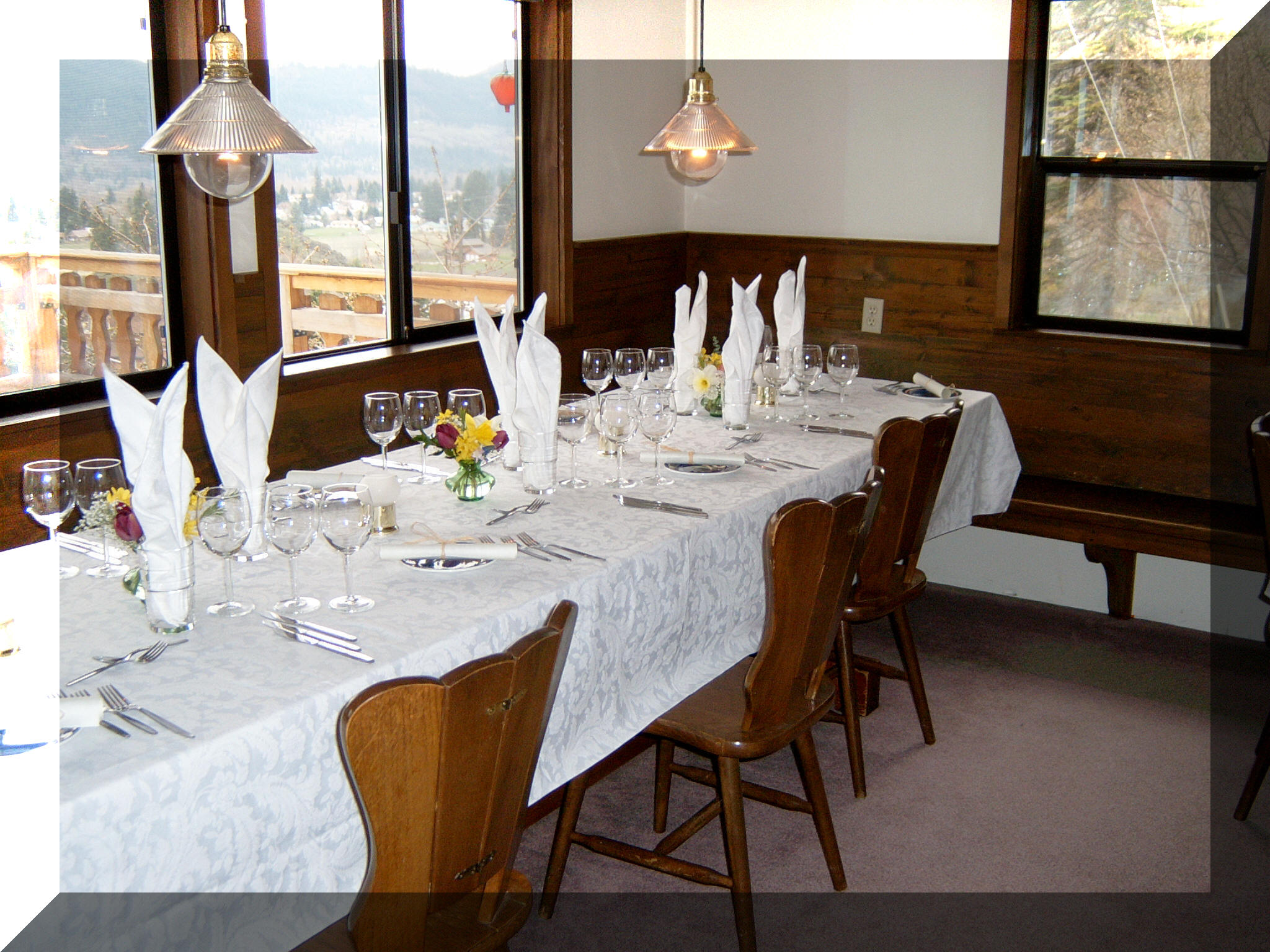 The table set with many wine glasses to taste the different selections that accompany each course.
v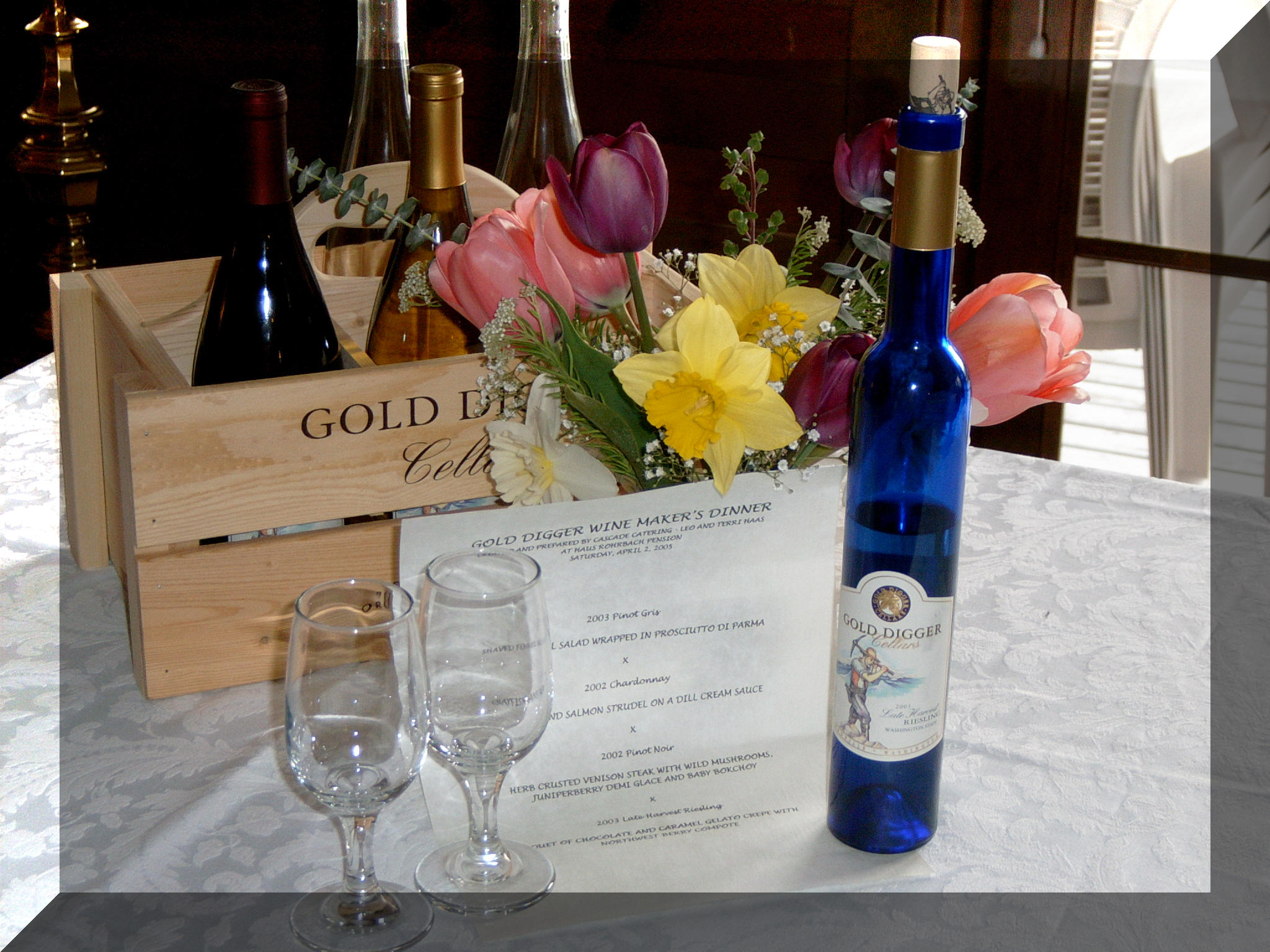 The many selections of Gold Digger Cellars served at the April 2nd dinner. The mid-December Late Harvest Riesling dessert wine in the slim, blue bottle in the foreground was exquisite!
v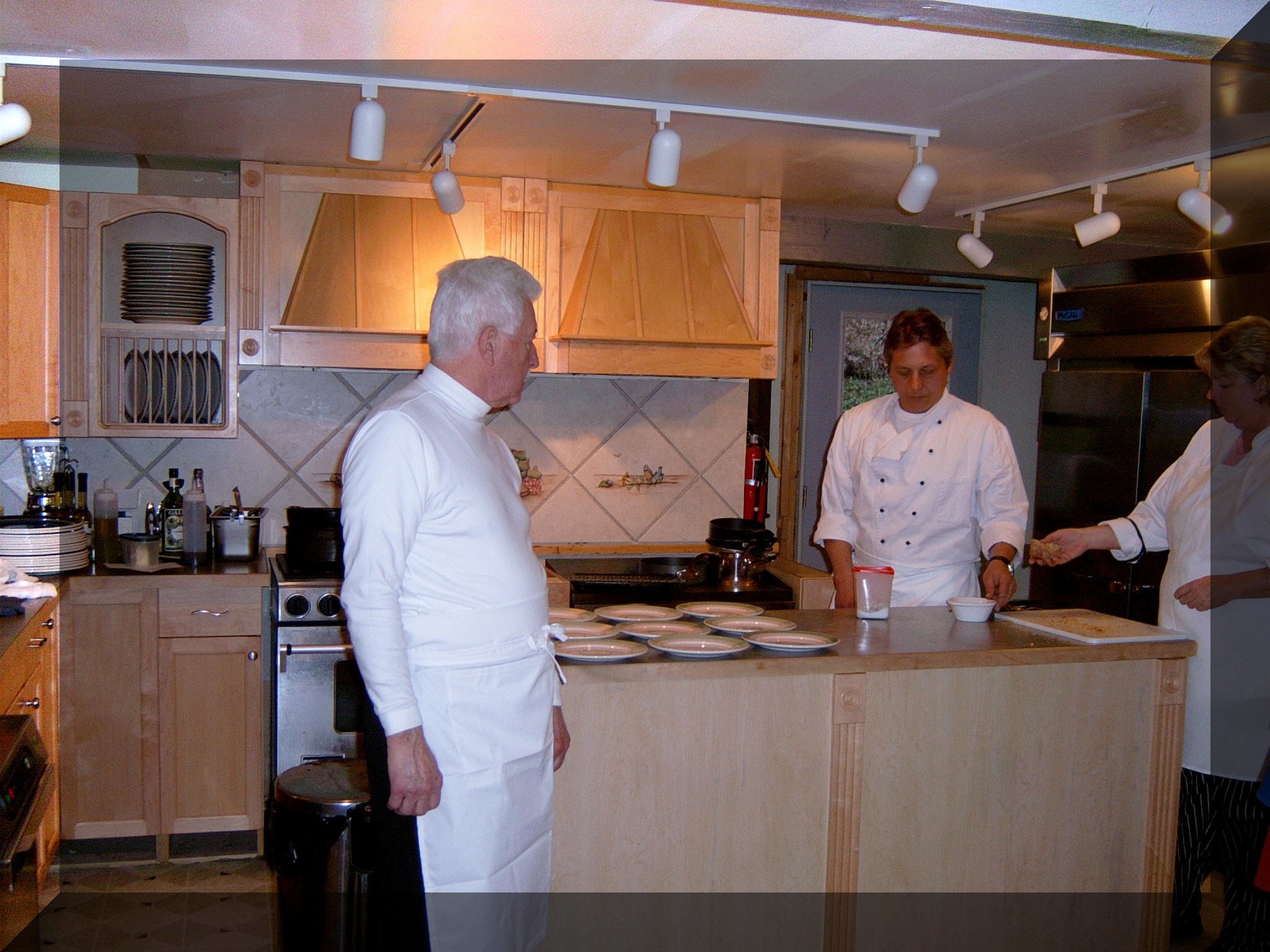 The final preparation before serving!
v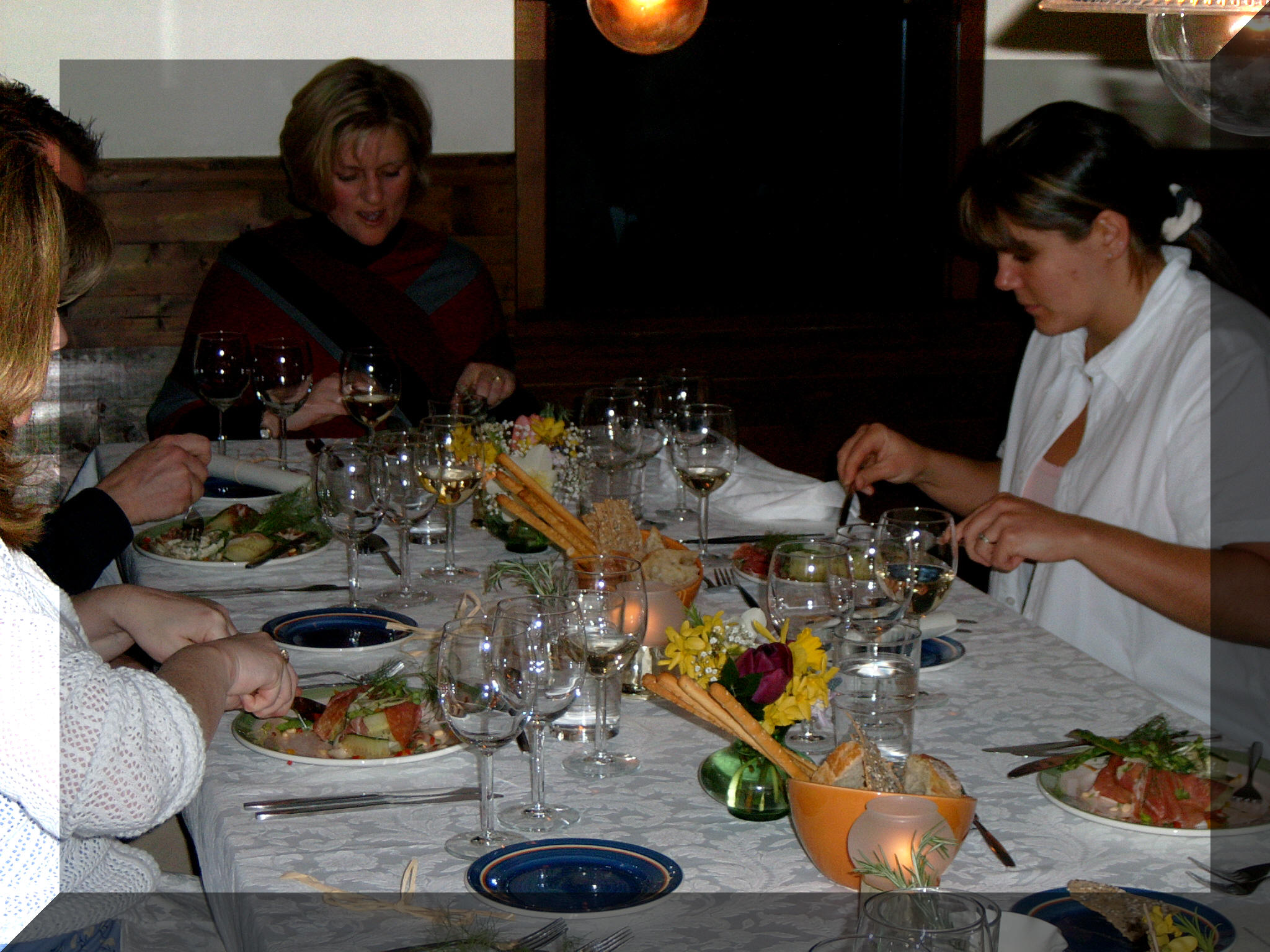 It got quiet for a moment while everyone indulged in the main course. Tiffany to the right was Gold Digger Cellars hostess. She knows wines all to well as it is part of her family heritage.
v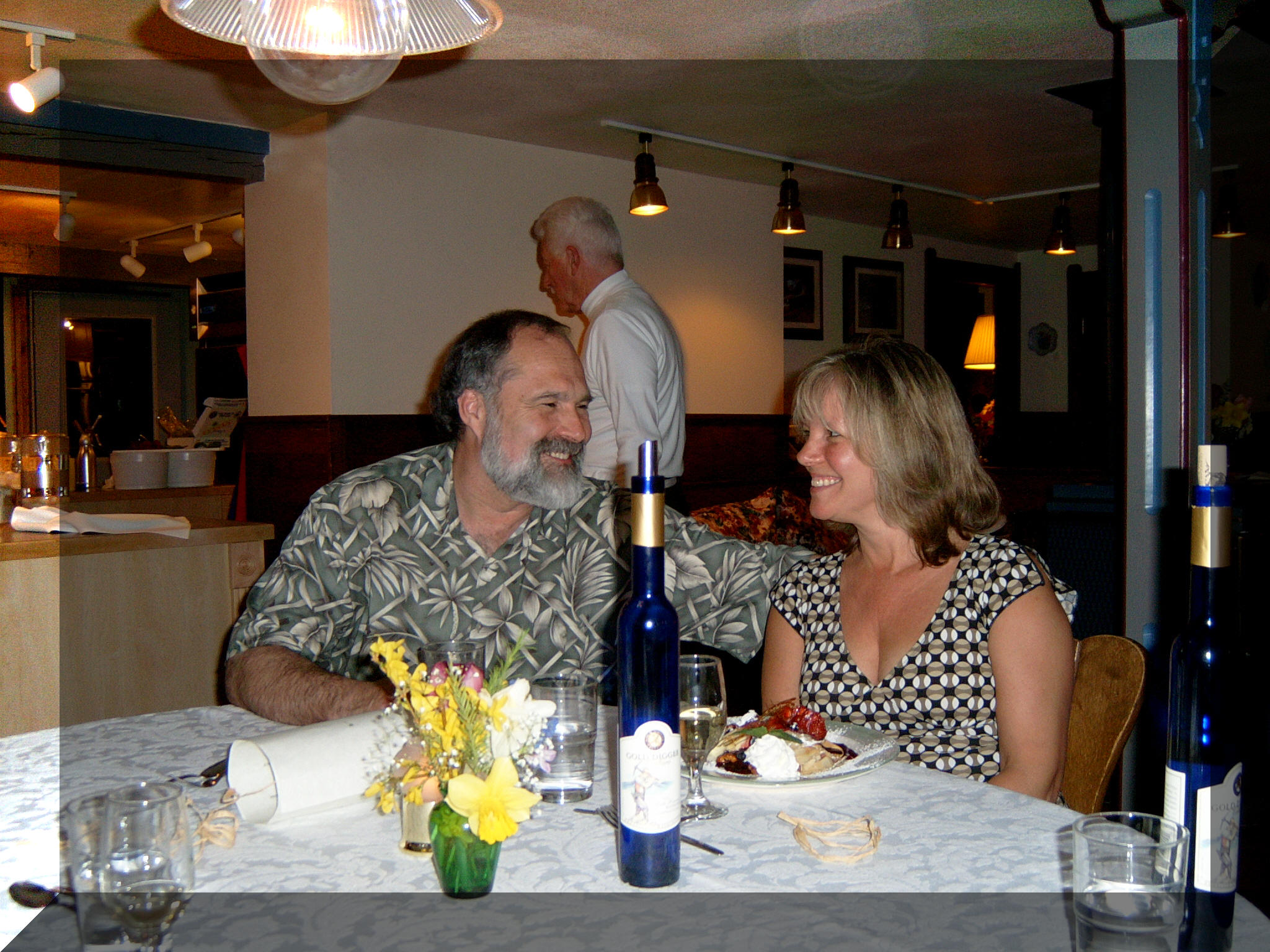 Not just another romantic evening, but an evening of merriment while being educated on the fine wines being grown in Washington.
v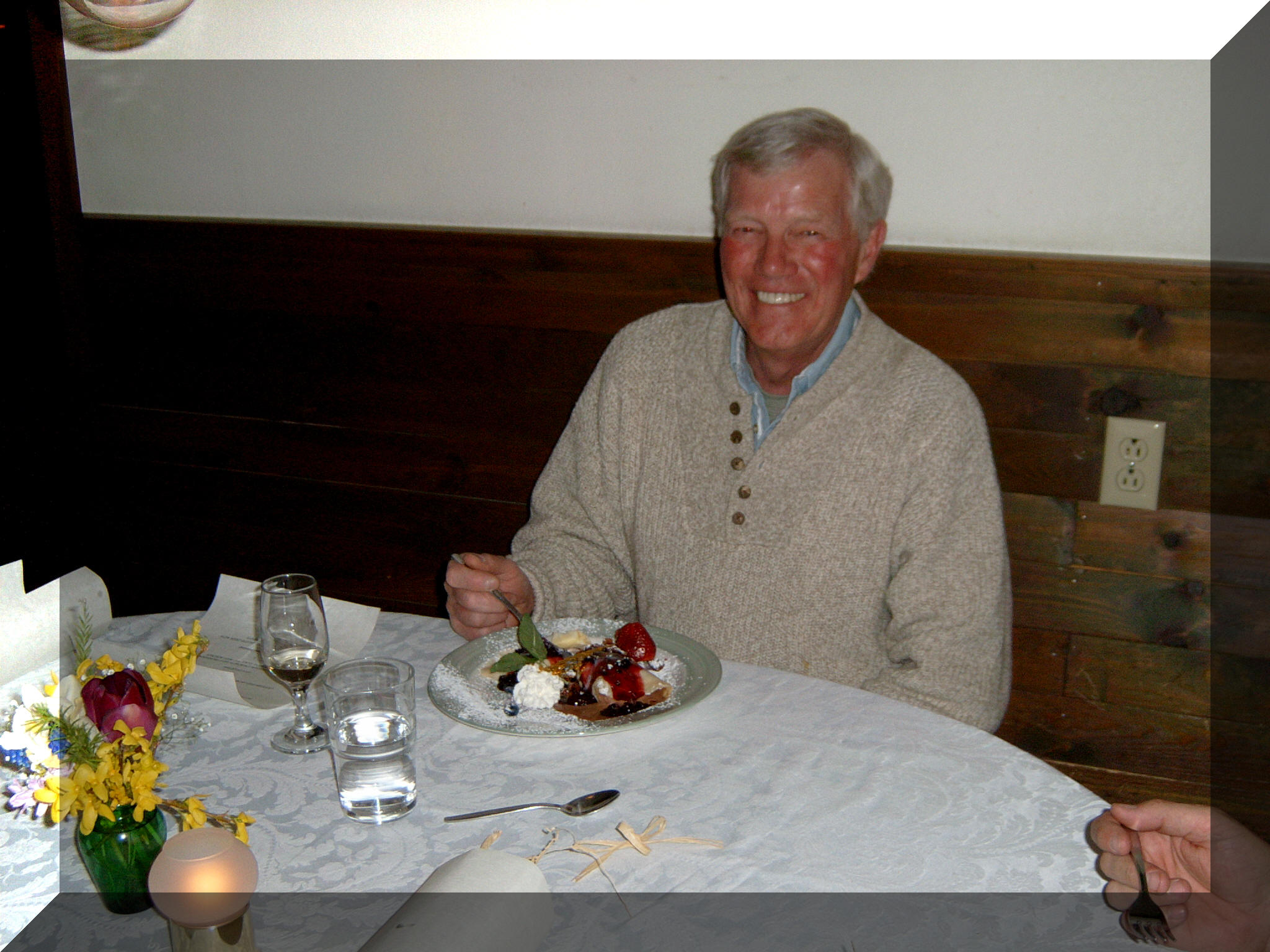 For dessert, Leo's duet of Chocolate and Carmel Gelato Crepe smothered in Northwest Berry Compote will bring a smile to anyone's face, especially Ron's.
vvvvvvvvv
|| Rates || Wine Dinners || Suites || Rooms || Home ||