|| Rates || Suites || Rooms || Home ||
Sunrise

Check for Room Availability
We have several Family suites.
Sunrise is a family suite with two separate sleeping quarters and private bath. Sunrise can comfortably hold three guests and a fourth using the trundle under the day bed. The queen bed sleeping quarters is separated from the day bed room by double doors for added privacy. The private bath is located in the queen bed sleeping area.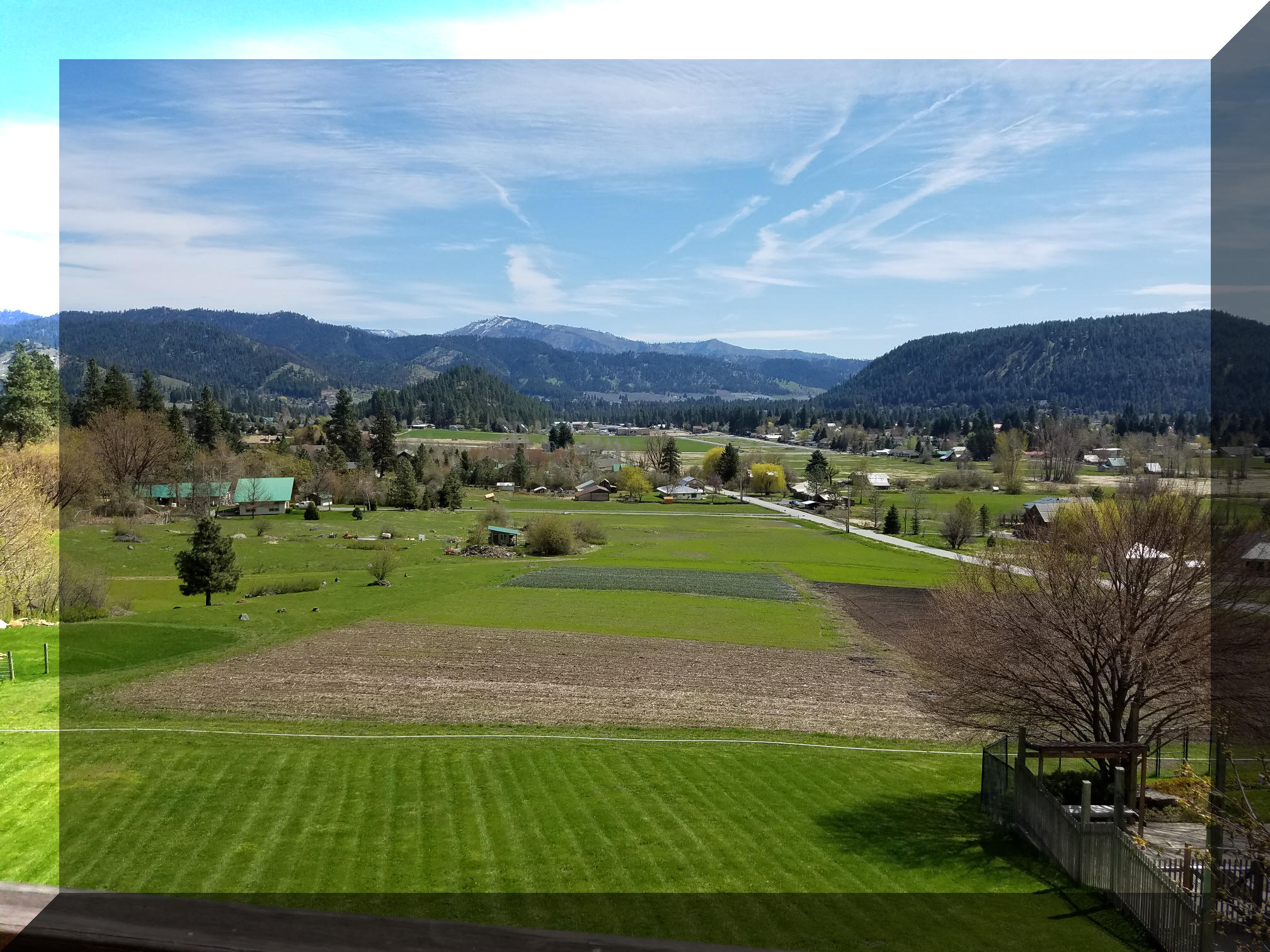 A view from Sunrise's deck (left) and into the queen sleeping quarters (right).
The below views are looking into Sunrise queen sleeping area toward the bathroom door (left pic) and view looking toward the bathroom from the deck door (right pic).
---
---
Sunrise has a day bed adjacent to the queen bed sleeping quarters. A common
bathroom is available just across the hallway if the private bath is in use. View above is looking from the hallway toward the deck door (above left) and looking towards the hallway door from the queen sleeping quarters door. The private bathroom has a spacious shower and sink counter top (above right).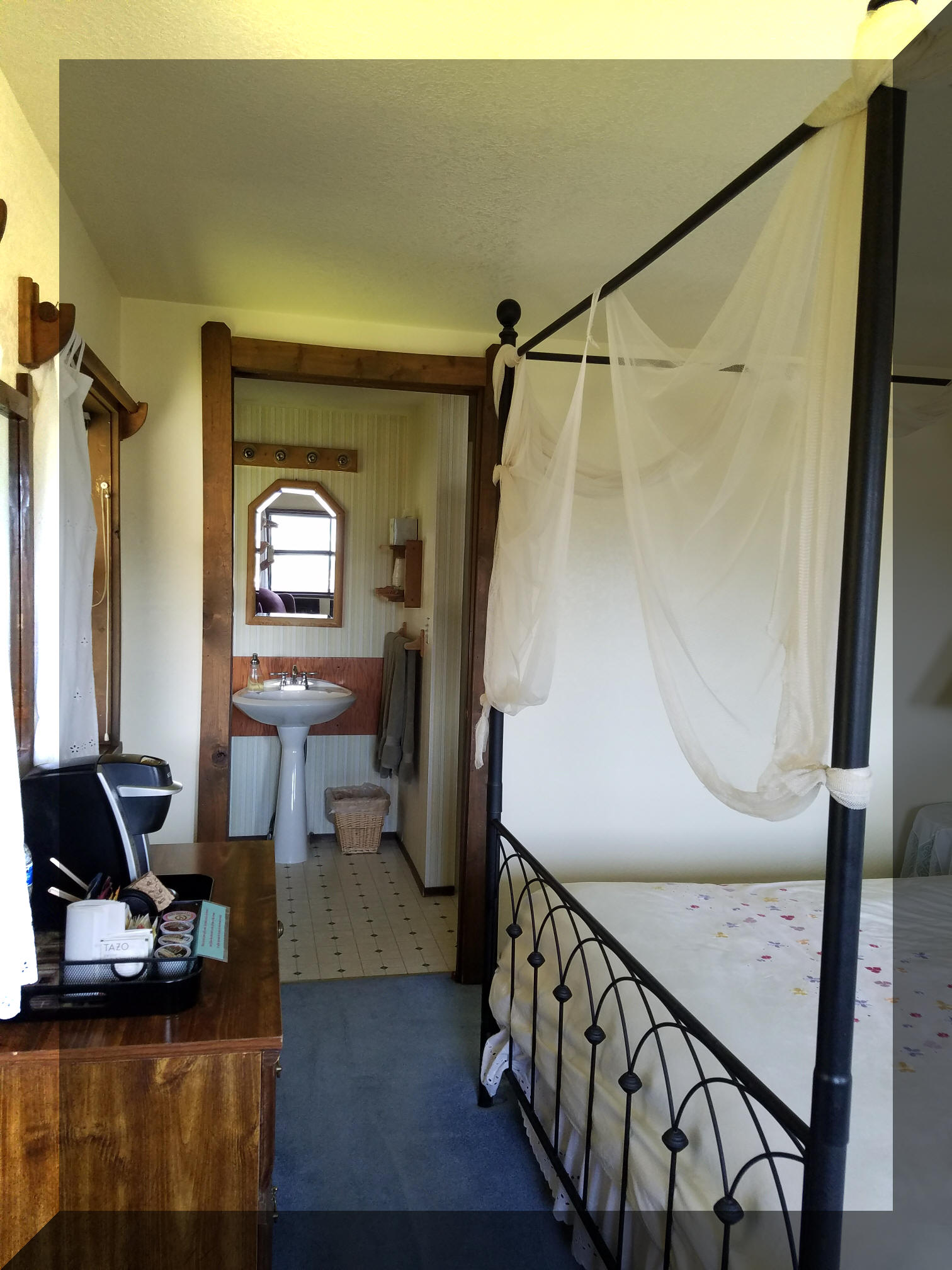 Sunrise's coffee bar is just outside the bathroom door for those who awake before we open at 7:30am.
---
---
|| Rates || Suites || Rooms || Home ||