|| Rates || Suites || Rooms || Home ||
Meadow

Check for Room Availability
We have several standard rooms.
Meadow is a standard room with a bath shared with Dayspring. Meadow has double bed, European twins (king frame, twin mattresses) and balcony with valley views. This maybe one of our lowest priced rooms, but it and Dayspring have the best views in the Haus being on the 4th floor of Haus Rohrbach.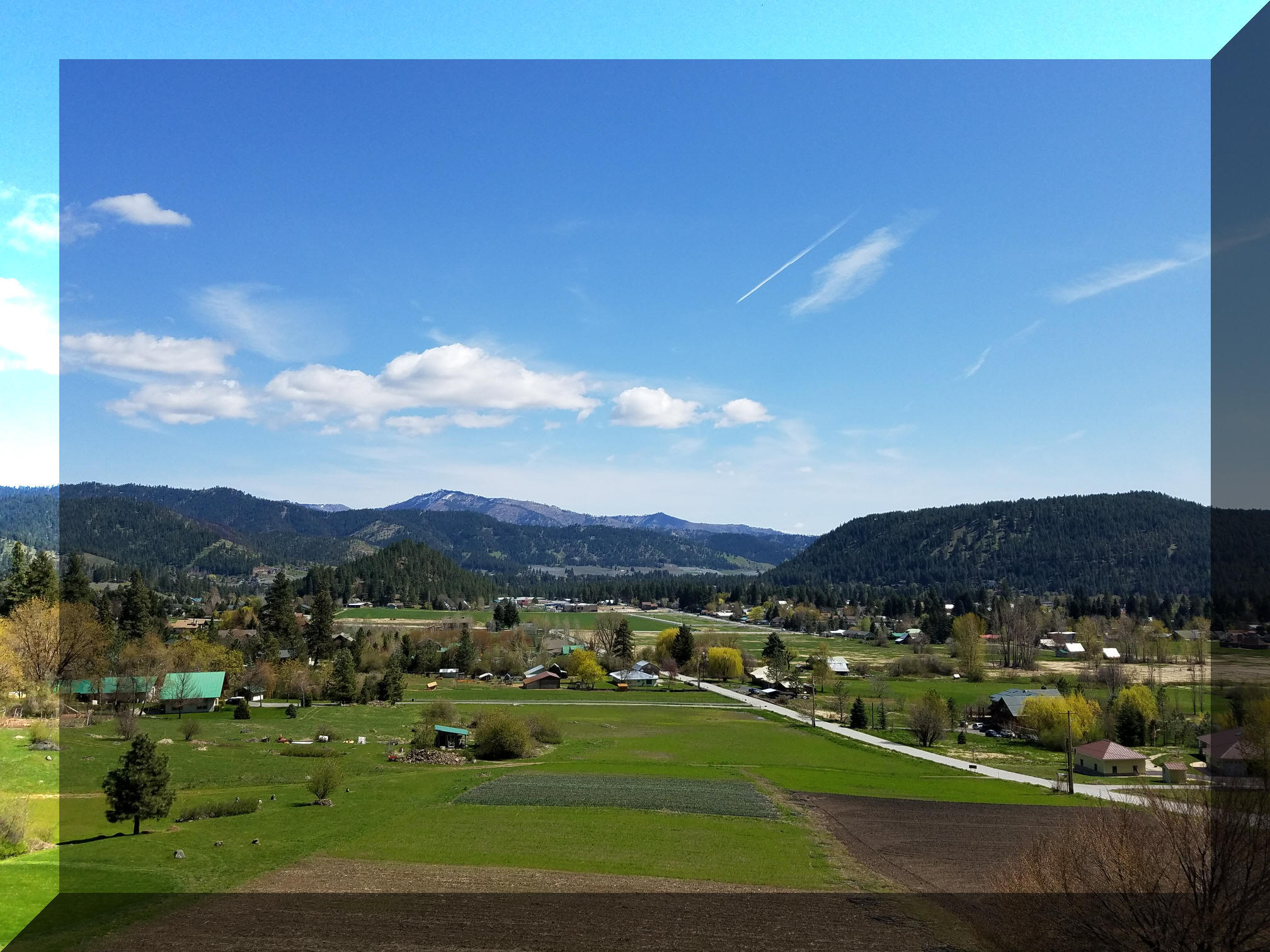 A view from Meadow's deck
The views are looking towards the hallway (below left) and into Meadow from the deck toward the bed (below right).
---
---
Since Meadow has a shared bath there are robes in the room for your convenience shown hanging to the right of the coffee bar. The shared bathroom has a spacious shower and sink counter top (above right).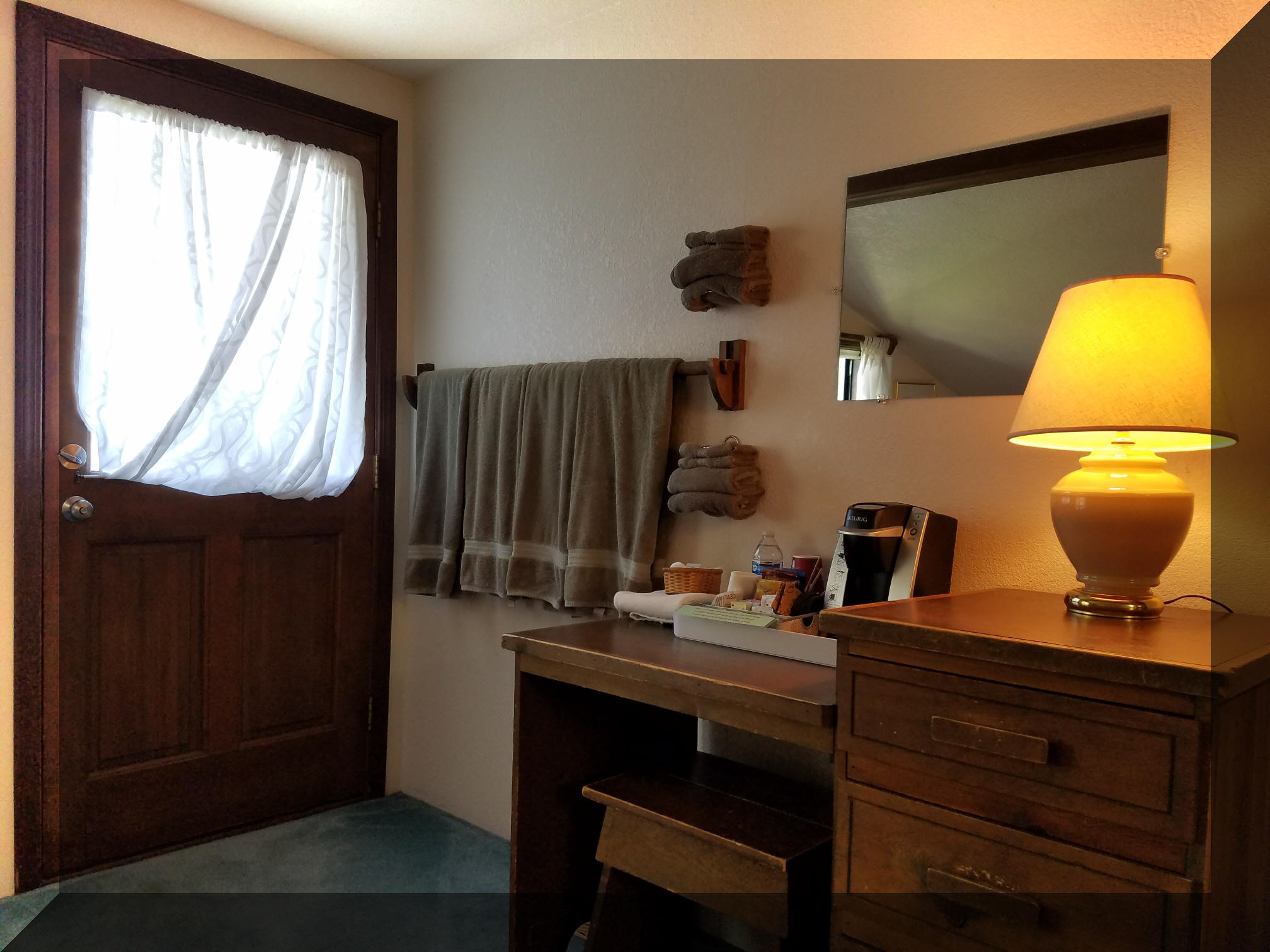 Meadow's coffee bar for those who awake before we open at 7:30am for watching the sunrise on the valley view deck.

---
---
|| Rates || Suites || Rooms || Home ||