Informative Art and Local Activities while in Leavenworth
vvvvvvvvvvvv
|| Rates || Suites || Rooms || Summer Theater || Activities || Other Specials || Home ||
This page contains some of our favorite activities for you to enjoy your stay while in Leavenworth. Check back regularly as we add new things to do during your visit in Leavenworth. These are things you can do in Leavenworth and surrounding area.
vvv
The artists at Boulder Bend Glassworks not only blow glass on the weekends, but they actually discuss the process while doing it so you learn about the art of glass blowing and forming. Live glassblowing demonstrations are performed on most Saturdays but contact them at 509-881-1320 or text at craig.sorensen@gmail.com to find out their schedule. Craig Sorensen and Jori Delvo are not just artists but instructors and their work is beautiful and for sale. You might be able to even commission them to do specialty glass work. Below is a picture on their brochure of Jori working the glass.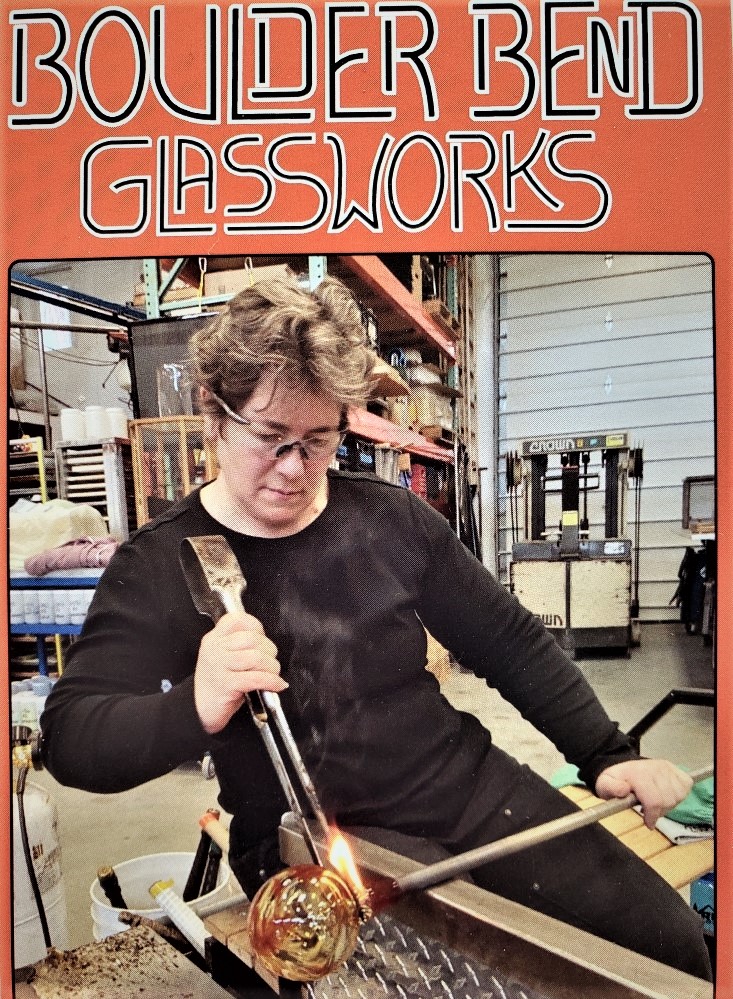 vvv
Tumwater Mountain Hike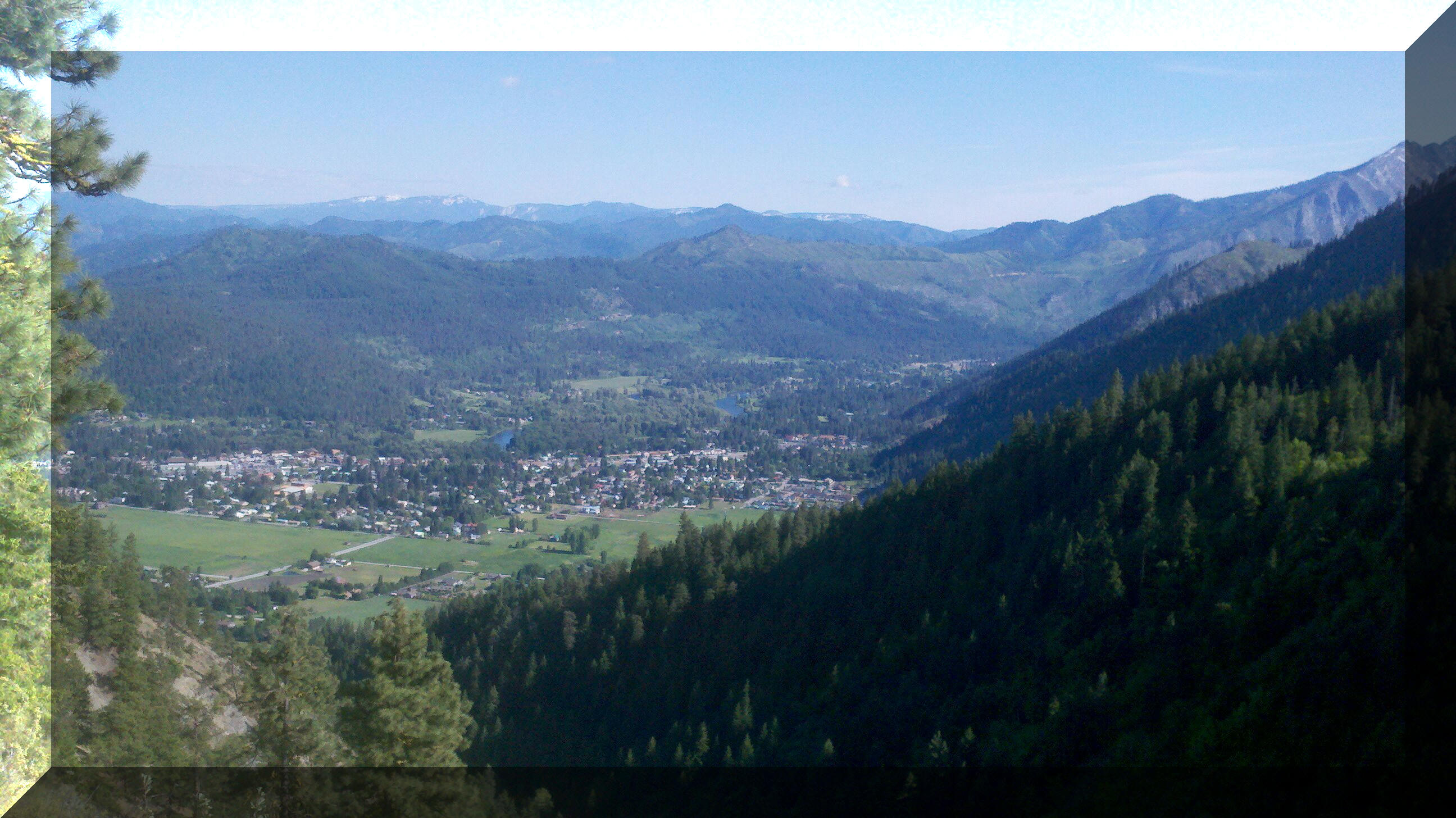 This hike in right behind the Haus; yes our own backyard. Enjoy beautiful vistas of the valley less than ten minutes into the hike. As you advance in elevation the views become even more spectacular. The reward is at the top at the 5 mile mark where you crest the summit and can look down at the Tumwater Canyon that trails into Leavenworth from Steven Pass. These views are incredible and the trail is very accommodating to people with little or no hiking experience. Best of all, when you come back down you can head right into the pool, that is what I, Innkeeper Mike, regularly enjoy. Snowshoeing or cross country skiing this trail in the winter is even more rewarding with the outdoor hot tub awaiting to massage your invigorated muscles.
vvvvvvvvvvvv
The Old Covered Cascade Railroad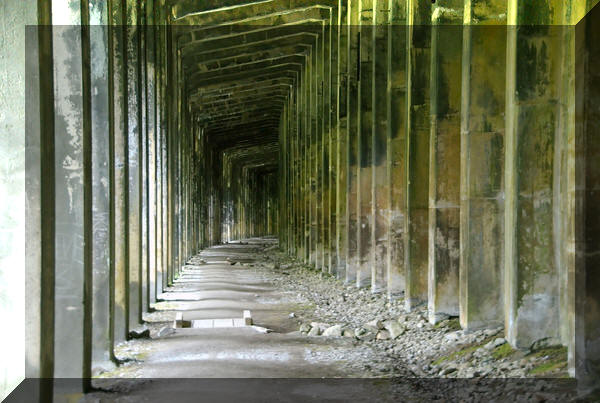 || Rates || Suites || Rooms || Summer Theater || Activities || Other Specials || Home ||
vvvvvvvvvvvv
A loop Through Leavenworth, North Cascades and Olympic Peninsula of Washington State
vvv
Enjoy not only feeding reindeers, but learn about all the incredible details that make up these incredible animals. I know what I want to be when I grow up. During the winter this a is a must see attraction, but they are open year round with more limited hours of operation, so call in advance. During the winter you need to make reservation weeks in advance of your visit. Yes they are that popular!!!
vvv
The Old Pipe Line Trail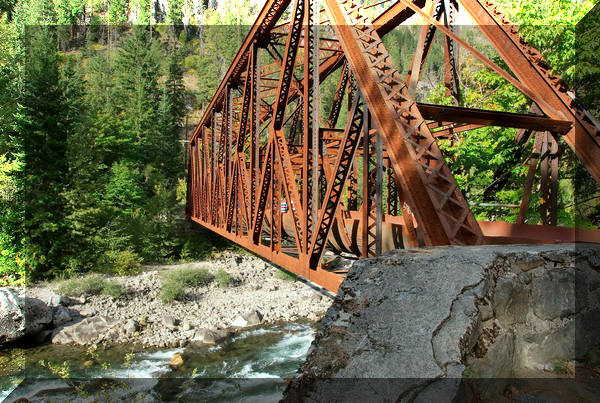 This hike is easy and has real history. Back in the early 1900s there was a wooden pipe line that supplied water to a small hydroelectric plant. This plant produced electricity to power electric train cars up the canyon. The bridge that crosses the Tumwater Canyon is the steel portion of the pipe line cut in half and filled with dirt to provide a pedestrian walkway. As you follow the trail you get to the end and there is a secret there. You have to stay at Haus Rohrbach to find out that secret that Mike will share with you. This area is also a great place to go in the fall and see the salmon at the end of their journey to lay eggs. We visit there often and see the salmon come right up to the shore where you can really see their size and appreciate these marvelous creatures.
vvv
Leavenworth Guide Tour
This tour takes a little advance notice so if you want to take this tour you have to let us know early. This is a guided tour by Bob Stroup who grew up in Leavenworth and he takes you on a guided tour where points out interests and discusses the history of Leavenworth and how it has change over the 70 years.
vvvvvvvvvvvv
Parasailer landing in our yard
Parasailers have been known to land in the yard but they now have a great landing spot at the head of Ranger Road in an open field. They hike the Tumwater Mountain behind Haus Rohrbach and then take off from the highest point. They sail on the thermals off the Tumwater Mountain fly right over our pool as they make a perfect landings; they make it look so easy! I don't think I'll be trying this too soon no matter how fun it looks!!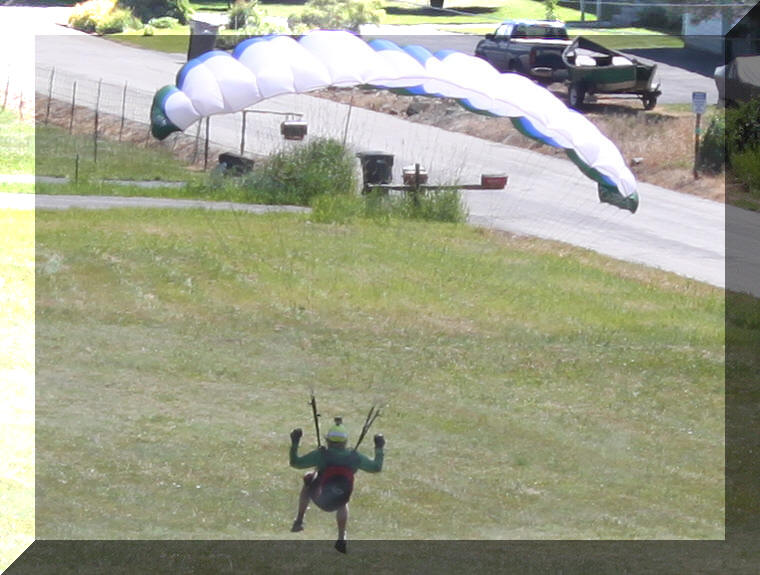 vvvvvvvvvvvv