|| Rates || Suites || Rooms || Home ||
Alpenglow

Check for Room Availability
We have several standard rooms.
Alpenglow is a standard room with private bath. The king size bed looks out the window towards Tumwater Mountain woods.
.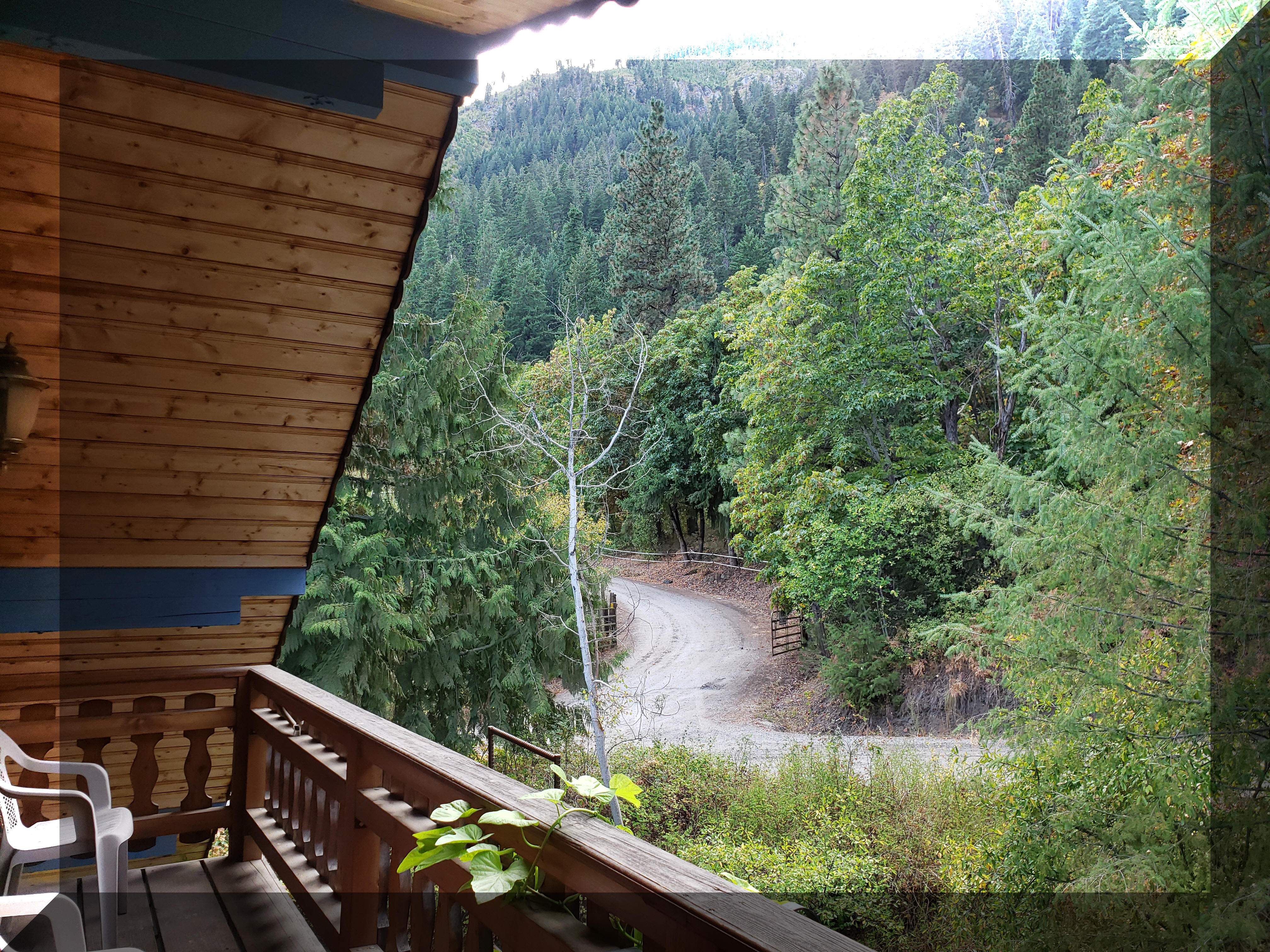 A view from Alpenglow's deck
The below views are looking into Alpenglow from the deck toward the bed (left pic) and view looking toward the day bed/couch (right pic); deck door to the right and bathroom door to the left of couch.
---
---
Alpenglow has a queen size bed with private
bath and balcony looking towards Tumwater Mountain and coffee maker. The private bathroom has a spacious shower and sink counter top (above right).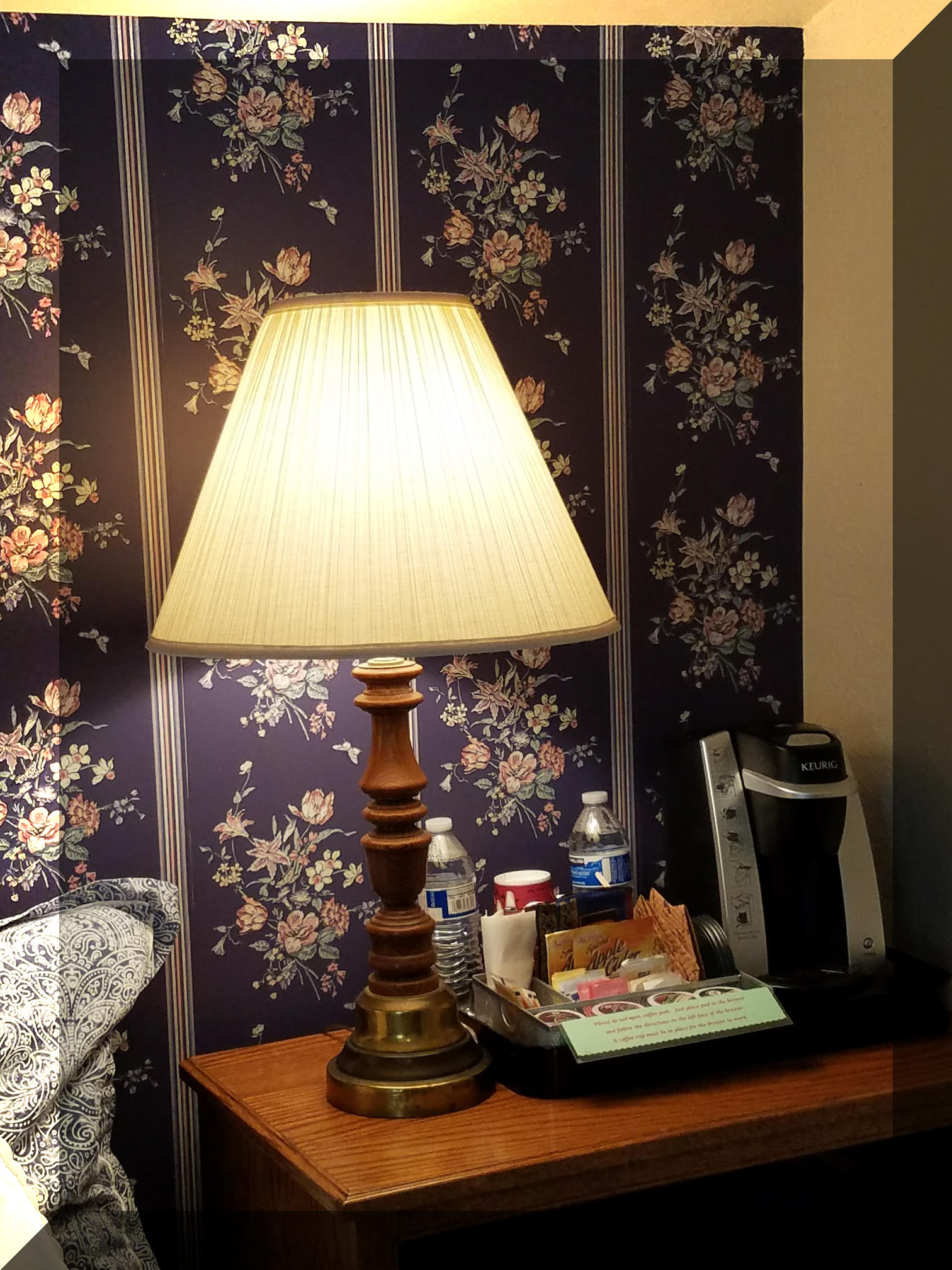 Alpenglow's coffee bar for those who awake before we open at 7:30am.
---
---
|| Rates || Suites || Rooms || Home ||